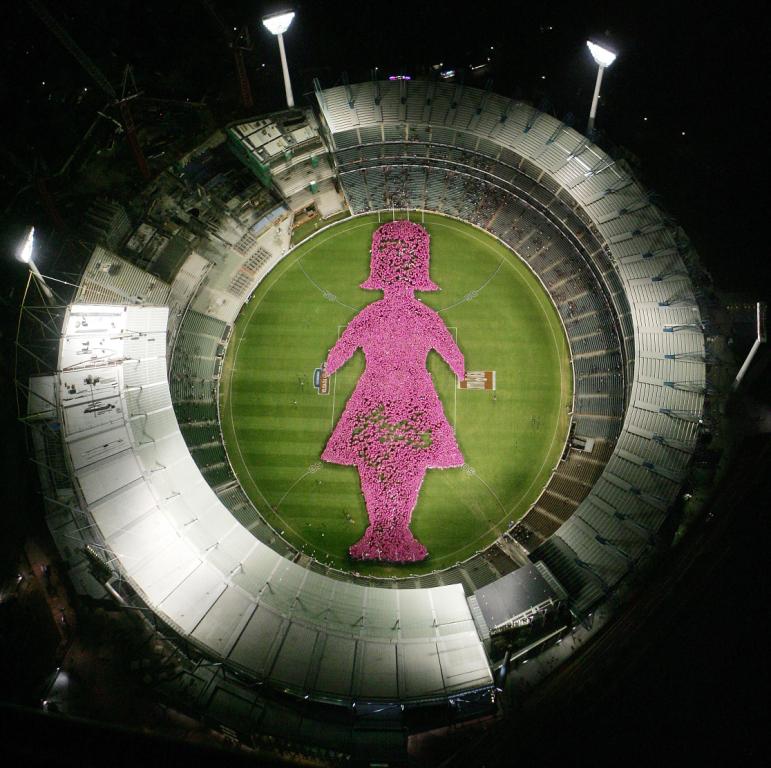 Copied and passed on from
Frogpondsrock
.
I have been asked to help spread the word about the
Breast Cancer Network Australia's
field of women LIVE event 2010,which is going to be held in Melbourne.
It's taking place on
Friday, 7 May 2010
and will see 14,000 women and men standing together in pink ponchos to form the
Pink Lady
silhouette on the MCG, reflecting the number of women expected to be diagnosed with breast cancer in 2010. The event aims to raise awareness and much needed funds to support women diagnosed with breast cancer (BCNA is a unique not for profit organisation, its sole focus is on providing complete support for women who are diagnosed with breast cancer and their families).
My Mum lost her battle to breast cancer in 1998 and I've had several benign lumps removed myself.
It's a non-discriminatory disease ; doesn't care what age, colour, race, religion you are.
Doesn't care if you're rich or poor, working or on welfare.
Doesn't care if you hold university degrees or barely passed high school.
And it doesn't just dig it's nasty claws into the victim - it forever leaves a shadow on the family of it's victims.
You can follow them on
Twitter @BCNApinklady
You can join the
Breast Cancer Network Australia Facebook fan page.
You can register to attend the event at
www.fieldofwomenlive.org.au
You can provide a link to the event
www.fieldofwomenlive.org.au
on your blog and encourage your readers to promote this link on their websites and blogs as well.
You are more than welcome to copy this and post it onto your blog as well.